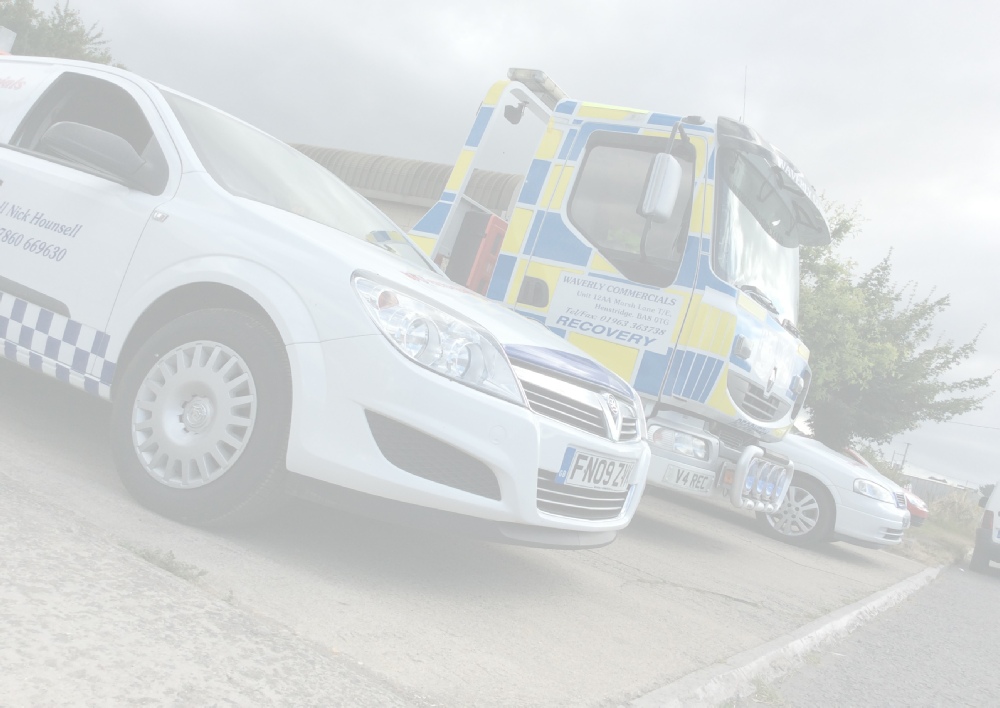 Van Sales, Servicing, Recovery & Repairs
01963 363 738 / 07860 669 630
Specialists in Used Vans & Light Commercial Vehicles in Somerset

Address
Unit 12A
Marsh Lane Trd Est
Henstridge
BA8 0TG
Somerset
Opening Hours
Weekdays 8.00- 18.00
Saturdays 8.00- 13.00
Other times by appointment
Emergency Call Out
24 hours 7 days a week
Light Commercial Vehicles
Lorries & Vans
All Makes & Models
Servicing & Repairs
3-Month Warranty
24-Hour Recovery Service
Recovery
home
© Copyright Waverly Commercials 2020. Web Design NM Graphics
Sales
Email: waverlycommercials@outlook.com

If you are a business-owner looking for a full-service commercial vehicle agency, Waverly Commercials can help.
With over 25 years of trading experience, we specialise in the sale of used vans and low mileage light commercial vehicles in Somerset.
We offer servicing, recovery and repair services
to keep you on the road.
Commercial Vehicle Repair Specialist - 24 Hour Call Out - Keeping your business on the move!
Used Vans & Light Commercial Vehicles in Somerset
At our Henstridge garage and workshop, we stock a range of vans and commercial vehicles up to 3.5 tonne.
We hand-pick the stock we sell. ensuring quality buys; generally low mileage with only one previous owner.
We supply all makes and models.
As a family-run business, we pride ourselves on customer service, receiving a large amount of repeat custom and recommendations, winning us over 300 customers locally. What's more, we offer a 3 month personal warranty on all used van sales.
We provide a 24-hour emergency recovery service to all of our customers.
Our on-site garage workshop offers complete routine servicing and repairs, as well as replacement parts and pre-MOT work should you need it.
Call us today to find out what Waverly Commercials have to offer you - 01963 363 738.